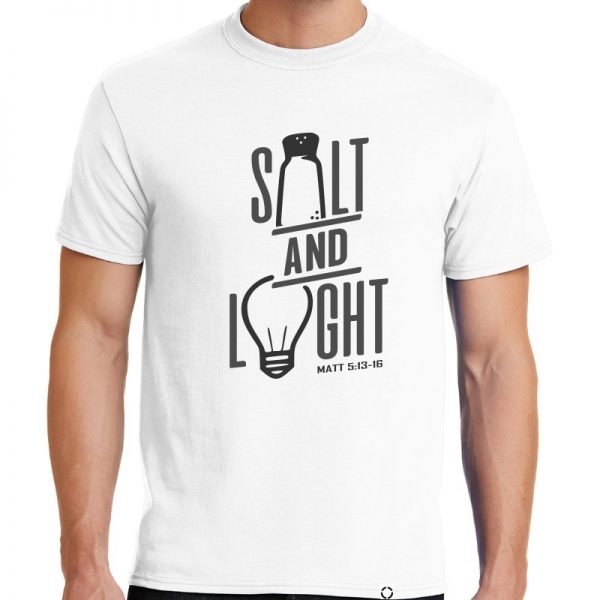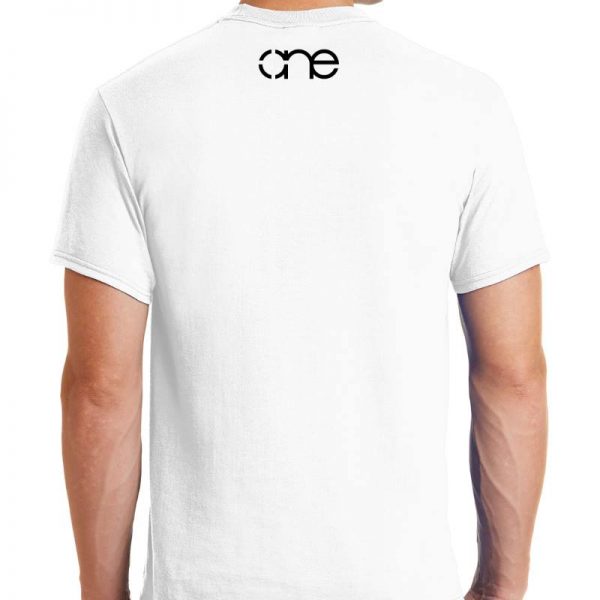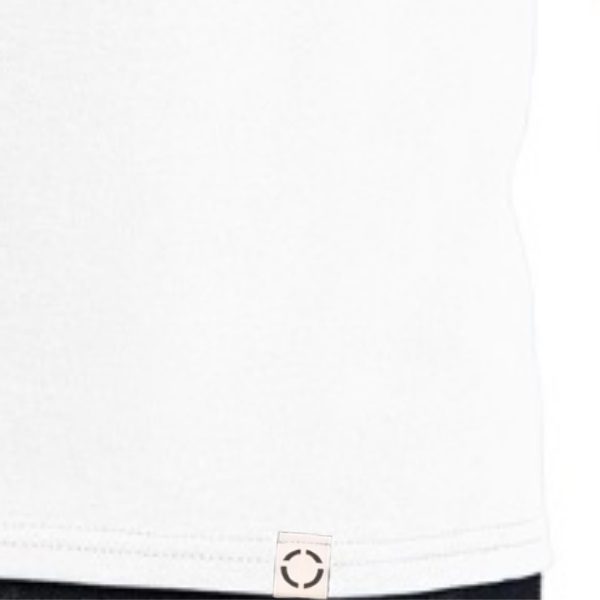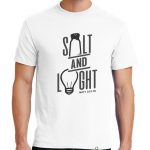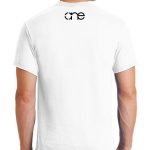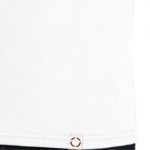 Salt and Light Tee

Salt and Light Tee
$14.99 – $16.99
$14.99 – $16.99
Men's white "Salt and Light" short sleeve Christian tee.
Description
Additional information
Reviews (0)
Description
Men's, White, Salt and Light Christian Tee
You are the salt of the earth. But if the salt loses its saltiness, how can it be made salty again? It is no longer good for anything, except to be thrown out and trampled underfoot. You are the light of the world. A town built on a hill cannot be hidden. Neither do people light a lamp and put it under a bowl. Instead they put it on its stand, and it gives light to everyone in the house. In the same way, let your light shine before others, that they may see your good deeds and glorify your Father in heaven.
– MATT 5:13-16 NIV
As Christians, we know that there is only One way to the Father and that is through Jesus Christ. As we come to grow in our relationship with Him, we realize God has a plan for us. In today's time being salty is frowned upon. No one wants to be a salty or shady character. However, in the eyes of our Lord, being salty means we are serving a purpose. It's when we lose our saltiness that we become useless. Salt is good. At the same time, we are also regarded to as the light of the world, made to illuminate as a beacon of testimony for our faith in Christ, Jesus. Our light though has a source and is a reflection of the Creator of  Light Himself, our Father in Heaven.
Without Him there is no light and we are like salt without a purpose. Fortunately for us, we have direct contact with the source through the Son Jesus. Our mission, to share this very life-changing message with the world. One is more than clothing, it's a statement of faith. A brand designed to be a tool of testimony. To provoke conversations and get people thinking of the "One" who laid down His life – so we could be free. To support and encourage other fellow believers in their walk, reminding them, "greater is He who is in us, than he who is the world." We are a lamp on a stand, called to make disciples among nations.
This Men's, White, Salt and Light tee shirt is created to be a conversation starter. Those around you, whether they are believers or not, will wonder what is the Salt and Light design all about? I pray, curiosity be put on their heart to search the answer out. That through the truth within the Gospel opens the eyes and ears of people, drawing them to the Cross and finding their rest in Jesus.
Share your faith with the "Salt and Light" edition tee.
Made of 100% ring spun cotton, this shirt is not only light and comfortable, but also form fitting.
4.5oz, 100% preshrunk ring spun cotton
DTG & HTV prints
Additional information
| | |
| --- | --- |
| Weight | .175 lbs |
| Dimensions | 12 × 9 × 1 in |
| Size | Small, Medium, Large, XL, 2XL |